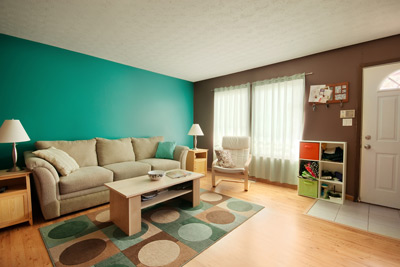 Houses seem to get messy all on their own. You can do a deep cleaning one day, and then a week later, you'd never be able to tell. This endless cycle is the frustration of many homeowners and renters, and the problem seems to compile when children are thrown in the mix.

Rest assured that there are a few simple things you can do that will help you stave off that overwhelming feeling that the mess has taken over. Just a few minutes every day, or every few days, can save you hours of cleaning down the road. By targeting the things that contribute to clutter most, you can stop them in their tracks.

Keep a Clean, Clear Sink

Sinks are natural deposit spots. It's so easy to set dirty dishes in it, and let them pile up to overflow onto the counter beside it. When this happens, you have less room to use the kitchen and an increased chance of bacteria and mold growth on food residue. Even worse, a full sink makes it tough to start chipping away at the dish pile.

An empty, clean looking sink will inspire you to keep the entire kitchen that way, and make it easier to do so. Do dishes as you use them, and suggest that other members of the household do the same.

Stay Ahead of Laundry

No one likes to run another load or match up pairs of socks. However, the sad truth is that laundry does not go away, and the longer you avoid it, the more of a homekeeping monstrosity it becomes. Stay a step ahead by not letting piles of clean (or dirty!) clothes build up.

Wait until you have a full load in order to use water most efficiently, and then wash that load. Make sure that you're not washing things together that will leave color on each other, but don't get overly concerned about old light and dark t-shirts that have been washed hundreds of times already....