Market Update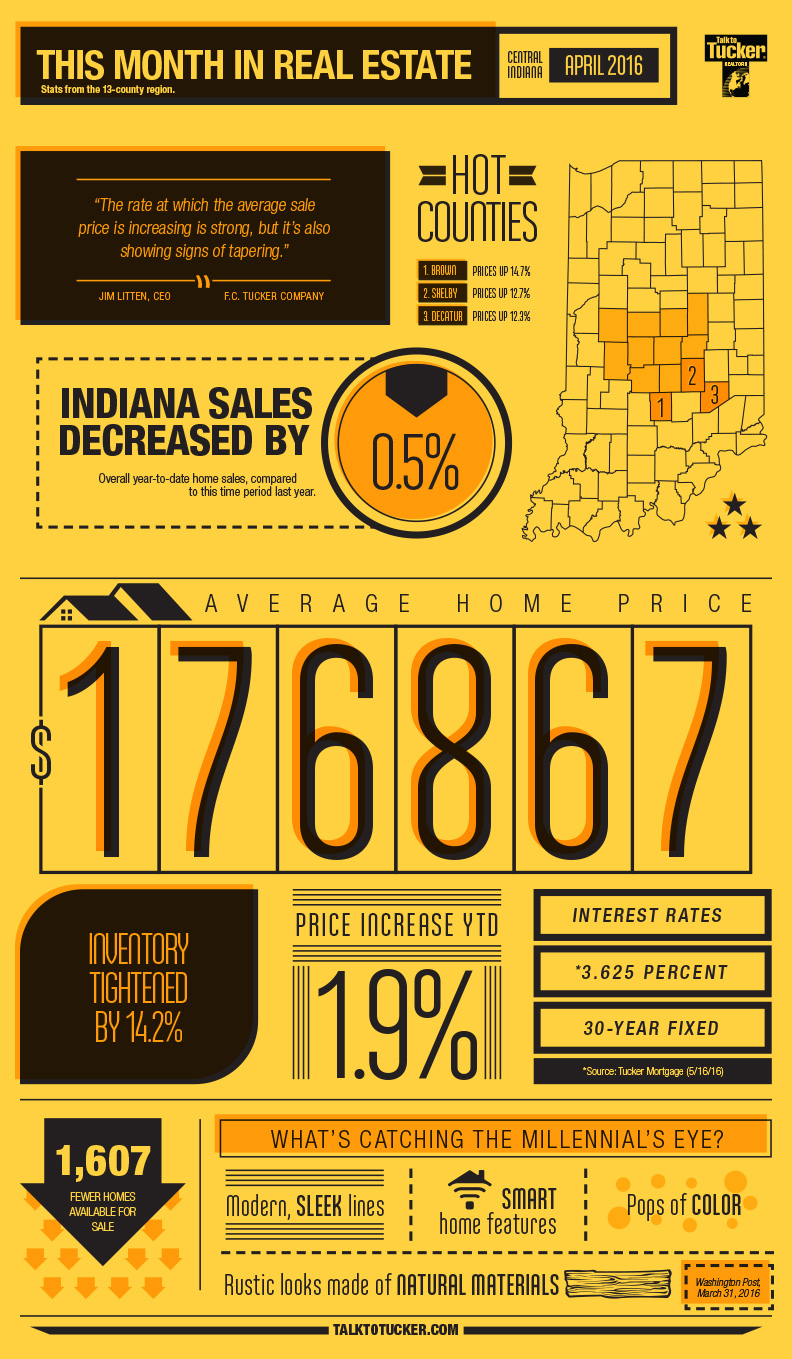 Average home prices steadily climb in central Indiana as inventory drops
New data from 13-county region reveals 1,600 fewer homes for sale compared to 2015
INDIANAPOLIS – Average home prices in central Indiana continue to climb, reaching $176,867 year to date – an uptick of 1.9 percent compared to 2015. According to the data compiled by F.C. Tucker, this is now the 52nd consecutive month of increasing sale prices in the region.
In April 2016, all but three counties in the 13-county region Tucker tracks experienced rising home sale prices. Brown, Shelby and Decatur counties led the way with 14.7, 12.7 and 12.3 percent increases, respectively. Homes sold in Boone and Hamilton counties had average sales prices above $270,000, while Morgan, Johnson, Hendricks, Hancock and Brown counties averaged between $150,000 and $203,000. Putnam County experienced the largest decline in the average sale price, approximately 18.1 percent, dropping to $112,749.
Along with rising sale prices, month-to-date pended home sales increased compared to last year. The 13-county data revealed a 2.1 percent increase month to date, which represented approximately 60 more homes sold compared to April 2015. Six of the 13 counties showed double-digit percentage increases in pended sales, and Brown County led the way with a 57.1 percent increase. Decatur County pended sales decreased 50 percent.
Year to date, the 13-county region has fallen 0.5 percent from last year's pended sales figures. Brown County has maintained an overall 26 percent increase in pended sales. Decatur County experienced the largest decline, down 11 percent.
"The rate at which the average...