In the past, Indianapolis was a manufacturing and political town. While it is still the state capital, the manufacturing aspect has somewhat given way to a more diverse economy. With a revitalized and safe downtown, the city places increased focus on health, education, finance, tourism and attractions. In fact, Forbes has given the Indianapolis downtown a high ranking as a place to find an array of shopping, eating, lodging and entertainment options.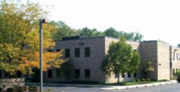 F.C. Tucker Company, Inc.
342 Massachusetts Avenue
Indianapolis
,
IN
46204
(317) 686-0612
Of course, living in the city means you'll need more than fun and interesting pastimes. If you have children, you can be assured that Indianapolis has hundreds of primary and secondary schools, as well as several institutes of higher education. The largest district is Indiana Public Schools, and it contains traditional high schools, community high schools, magnet programs and alternative schools. For religious families, there are schools run by the Archdioceses, Jesuit and Protestant communities.
The Indianapolis-Marion County Public Library has numerous branches situated throughout the city. The Central Library is the location in the downtown area, and was renovated and enlarged in 2007.
If you love history and museums, you'll be filling many a weekend with trips to the Indiana State Museum, The Children's Museum of Indianapolis, The Indianapolis Museums of Art and Contemporary Art, Colonel Eli Lilly Civil War Museum, The Indiana Medical History Museum, The Indianapolis Motor Speedway Hall of Fame Museum, Conner Prairie, Indianapolis Artsgarden and so many more.
People who like to take in theater can find plays, comedy and concerts at Old National Centre, Phoenix Theater, Beef & Boards Dinner Theater, Hillbert Circle Theater and several other venues. If sporting events are more your thing, Indy has everything from football to bowling to horse races. Check out a Colts game at Lucas Oil Stadium or do some skating at the Pepsi Coliseum.
The Indianapolis Zoo is the largest in Indiana, and has been a local icon since 1964. Covering 64 acres, and housing more than 1,000 animals, the zoo is pleased to welcome over a million annual visitors. The zoo's focus is on research and conservation and aims to educate as many visitors as possible.
If you feel that Indianapolis, Indiana is the city you and your family would like to call home, and you're hoping to find a real estate agent who is an expert on the Indianapolis homes for sale, visit Talk to Tucker. We are among the biggest independent real estate agencies in the United States, and will supply you with the skills and experience you deserve in the professionals who are helping you find a new home.
Going beyond basic real estate service, Talk to Tucker offers you a free network of suppliers and servicers that can support you during each and every step of the relocation process. Additionally, we make available mortgage, relocation and insurance assistance. Proudly acting as your ultimate source for moving to Indianapolis, Indiana, Talk to Tucker is ready and waiting for your call!