Tucker Relocation Services

COAST TO COAST AND EVERYWHERE IN BETWEEN,
WE'VE GOT IT COVERED

Throughout the entire U.S. to points around the globe, we have a real estate professional ready to help you find your ideal home. Whether it's an urban oasis or a country retreat, you'll find the perfect property when you work with the top names in real estate - Leading Real Estate Companies of the World®. Then look to the experts at F.C. Tucker Relocation. We specialize in getting new or transferring employees happily settled in a new location. Give us a call at 1-800-999-8768, seven days a week, 8:00am to 7:00pm
LARGEST RELOCATION NETWORK

Leading Real Estate Companies of the World® continues to outpace the competition, even during a difficult market. Our outstanding firms are taking a larger slice of the shrinking pie. Once again, we boast the highest number of sales among the top 500 residential firms in the United States. In 35 countries around the globe, we have over 600 member firms with nearly 150,000 sales associates committed to excellence - impressive credentials, any way you slice it.
SERVICES WE CAN OFFER ANYONE MOVING ANYWHERE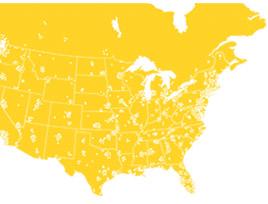 Customized information/welcome packet to wherever you are going to
Complete homesale service coordinated by a relocation specialist
Tucker Home Service Concierges
Homefinding Services coordinated by a relocation specialist
Rental assistance
Temporary living assistance
Coverage in the U.S. as well as internationally
Job search/career counseling assistance
Community profiles
Cost of living comparison reports
In depth school reports
Mortgage application information
Household goods moving and storage
For all of your relocation needs, call our award winning Relocation Department at 1-800-999-8768, seven days a week, 8:00am to 7:00pm. Our Corporate Services staff has been carefully selected for experience in relocation and real estate. We understand the needs and concerns of transferees and their families. We provide a specialized approach to all the needs of the transferee and the corporation.
If you would like to submit a referral or customer to relocation, please submit their information to our relocation form.