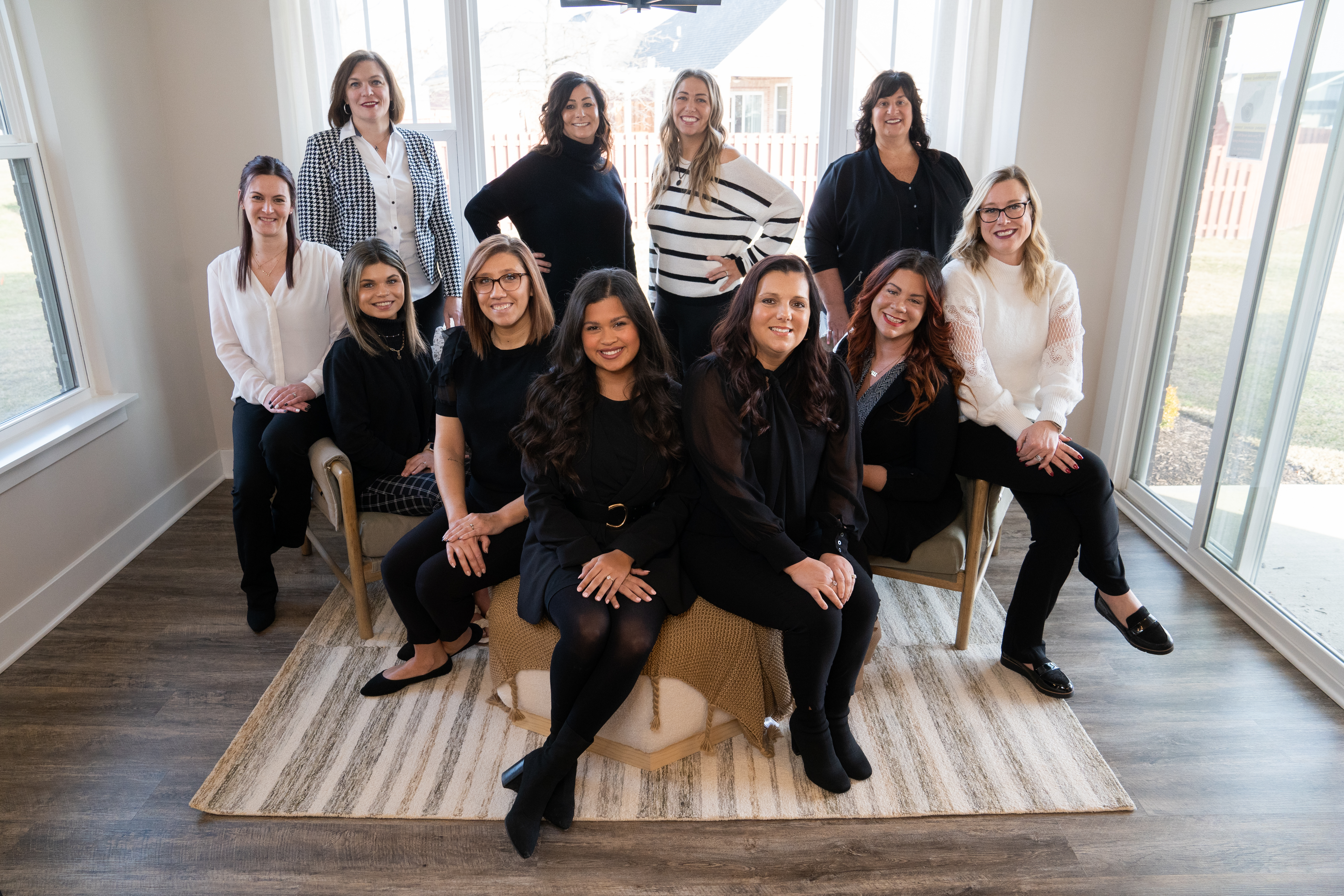 Hello, I'm Ashley Wright, an Indianapolis native and currently residing in Morgan County. My Indiana home has always held a special place in my heart, and I consider it to be on the best states to live in! So much to be apart of!
I started working in real estate in 2013 as a real estate assistant and obtained my real estate license later that same year. I have experience working with buyers, sellers, builders, investors, first time home owners, veterans, and relocating buyers and sellers.
In the office, I'm known for my willingness to teach and help new agents and driven commitment to quality service. I have an easy to work with attitude but assertive work ethic that provides a positive and efficient experience in home buying and selling. I work well with construction crews and homeowners alike to create the home of their dreams. I believe in a team building environment; good relationships with clients and co-workers are the building blocks to a high profit margin for both the investor and business owner.
In my first year of real estate, I was able to outsell other rookies in my field and sold 4 times more than the average first year agent. Since then, I have sold over 160 homes totaling over $30 million dollars in real estate! Trusting me to take care of your home and investment can be a large undertaking, and I am proficient in reducing that stress. Our admin team works in-house instead of contracting it out, which allows communication to be quick and efficient for everyone involved.
I love giving back to the community, whether that's my job duties serving on the board at the Boys and Girls Club of Morgan County, or my passion for Public Servants through our Homes for Heros Program benefiting veterans, law enforcement, teachers, doctors, and nurses. I enjoy teaching free home buying classes to first time home buyers and law enforcement graduates.You'll often find me doing locally owned or Indiana based activities such as Splash Island, Turkey Run, Pioneer Park, Indianapolis Zoo, Pine Lake, and Anderson Orchard with my children.
My husband and I enjoy raising my four beautiful children in the Mooresville Area and we are fully engaged in all the Morgan County has to offer our family! I hope to share all the positive opportunities with newcomers and embrace our incredible resources. If you are considering buying, selling, renting, or investing in Central Indiana, I will be a great resource for locations, investments and quality of life. I'd love the opportunity to work with you; call or email me to start discussing the options today.