Use Meredith Z, Realtor® with F.C. Tucker to purchase your next home and receive over $500 worth of services from Building Concepts and Self-Preservation Training to help get you situated in your new home!
See Details in photo below and Call me today to start planning your next move! 317-726-7911.
Hoosier Realtor? I would love to be!
Helping Hoosiers Find Home Sweet Home.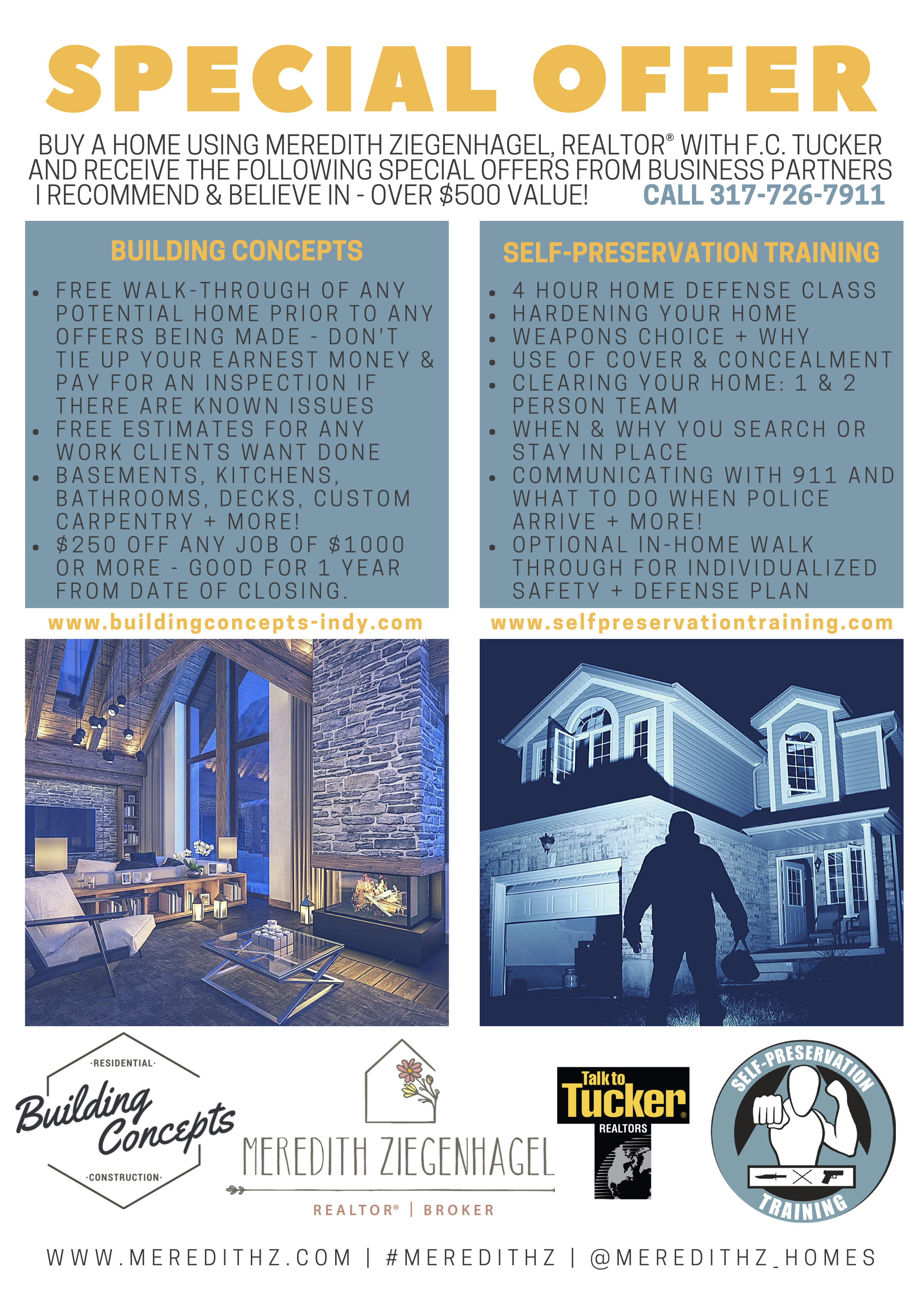 By Meredith Ziegenhagel, talktotucker.com/meredith.ziegenhagel