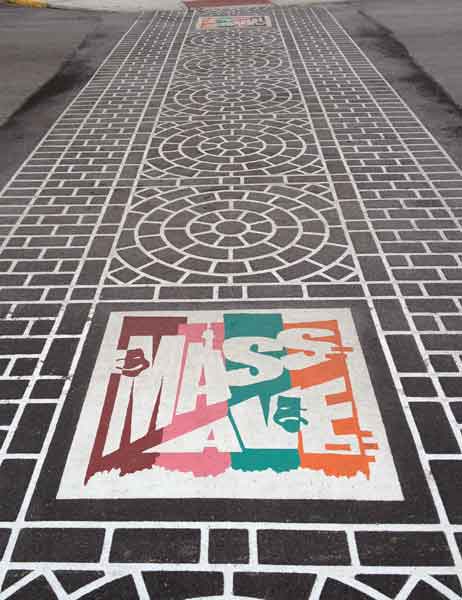 Massachusetts Avenue near Downtown Indianapolis keeps grabbing the hearts of new residents and visitors. As one of Indianapolis's cultural districts, Mass Ave attracts restaurants, shops and businesses to set up along the Cultural Trail. In turn, more and more people call the bustling area home—myself included.
Here are a few of my favorite Mass Ave things:
Indianapolis Cultural Trail – I run pretty much every day and find the Indianapolis Cultural Trail to be one of the best multi-purpose, urban trails I've ever seen. There's so much energy and always something new to explore along this trail that runs through Mass Ave.

Hoaglin To Go – For over 10 years now, Hoaglin's continues to serve up the best breakfast and lunch on Mass Ave. Though it's pretty busy more times than not, the eggs benedict are worth the wait.

Henry's on East – Ok, so this one is technically not on Mass Ave, but it's just around the corner. Henry's on East is my favorite spot for a coffee and to catch up on some work. It's also a great place for me to meet clients before we go on Mass Ave property showings.

Chatterbox – A mix between a hole-in-the-wall and a jazzy scene, Chatterbox invites in the best local jazz music. No other spot on Mass Ave offers live music quite like Chatterbox, in a cozy and intimate environment.

Chatham Tap – It's a toss up if the food or the around-the-clock sports watching makes this one of my favorite Mass Ave spots.

Mimi Blue Meatball – This is by far my favorite newcomer to Mass Ave. Sometimes just doing one thing really well is the secret sauce. And Mimi Blue serves up the winning recipe for success in the meatball department.
So that's more than a few things, and I could go on and on as to why I enjoy Massachusetts Avenue in Indianapolis. Are you thinking about calling Mass Ave home? Check out current Mass Ave listings and let's meet at Henry's (or my Mass Ave office) to talk about the possibilities.
By Ted O'Donnell, talktotucker.com/ted.odonnell