My success in real estate is due to my passion, experience, professionalism and commitment to serving your real estate needs. I am constantly educating myself on the latest trends in the marketplace so I can find the right home for you or price your home to sell accordingly.
On my website, you will find all of the information you need to buy or sell a home. If you need more information about homes in your area, please contact me today so I can provide you with the latest information.
Purdue University Grad Education
Member of Indiana Association of Realtors
Member of MIBOR
Member of NAR
Mibor REAL participant and graduate
Relocation Specialist
International Diamond Society Award
Quarterly Banquet Award Winner
Presidents Club 2018 and 2019
The Apple Team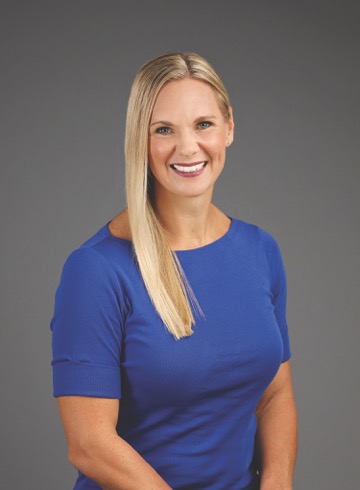 Team Apple Real Estate was born out of an intense passion to serve others. Teri has been flipping homes in the Fishers area since 2010. Since then she has helped all sorts of buyers and sellers move from where they are to where they want to be.
Teri grew up in the home of a carpenter. Her favorite memories involve working in her Dad's shop and playing in the foundations of the homes he was building. She has a keen eye for construction and possible red flags when buying or building a home, and has also inherited a vision of what homes could possible be with a little imagination!
Her skills have helped her excel in all kinds of projects including new construction. In tight markets when you cannot find the home of your dreams, another possible option is to build! Her team has extensive experience in ground up new builds. This process comes at no cost to the client, but can have tremendous savings along the way!
This team has hard work as the backbone. We treat every transaction as if it were our own, and take a lot of pride in lightening the burden of stress on each of our clients. Communication is key in setting up a successful transaction. Whatever your style, Team Apple Real Estate will make sure to connect in the way that works best for you.
Teri has 2 girls that have grown up in the Fishers community since 2006. Her team has volunteered in many different ways in order to support our neighbors. Teri is the founder of the Fishers YMCA Wishbone 5k that has continued to be the largest fundraiser for the Fishers Y. She also volunteers to coach different HSE S.P.O.R.T.S. teams that her girls have played on through the years. Chad was a huge help for the Wishbone 5k and also volunteers for the Youth Mentoring Initiative or YMI mentoring youth in our area weekly. Emily teaches in the HSE school district and is also an amazing coach for Track and Field. We genuinely believe that it just takes investing in one family or one person to change the future of that human.
Team Apple Real Estate has seen so many different buyer and seller obstacles. They have experience with everything from appraisals to zoning! Let them put their expertise to work for you!
- Teri Apple and Team Apple Real Estate