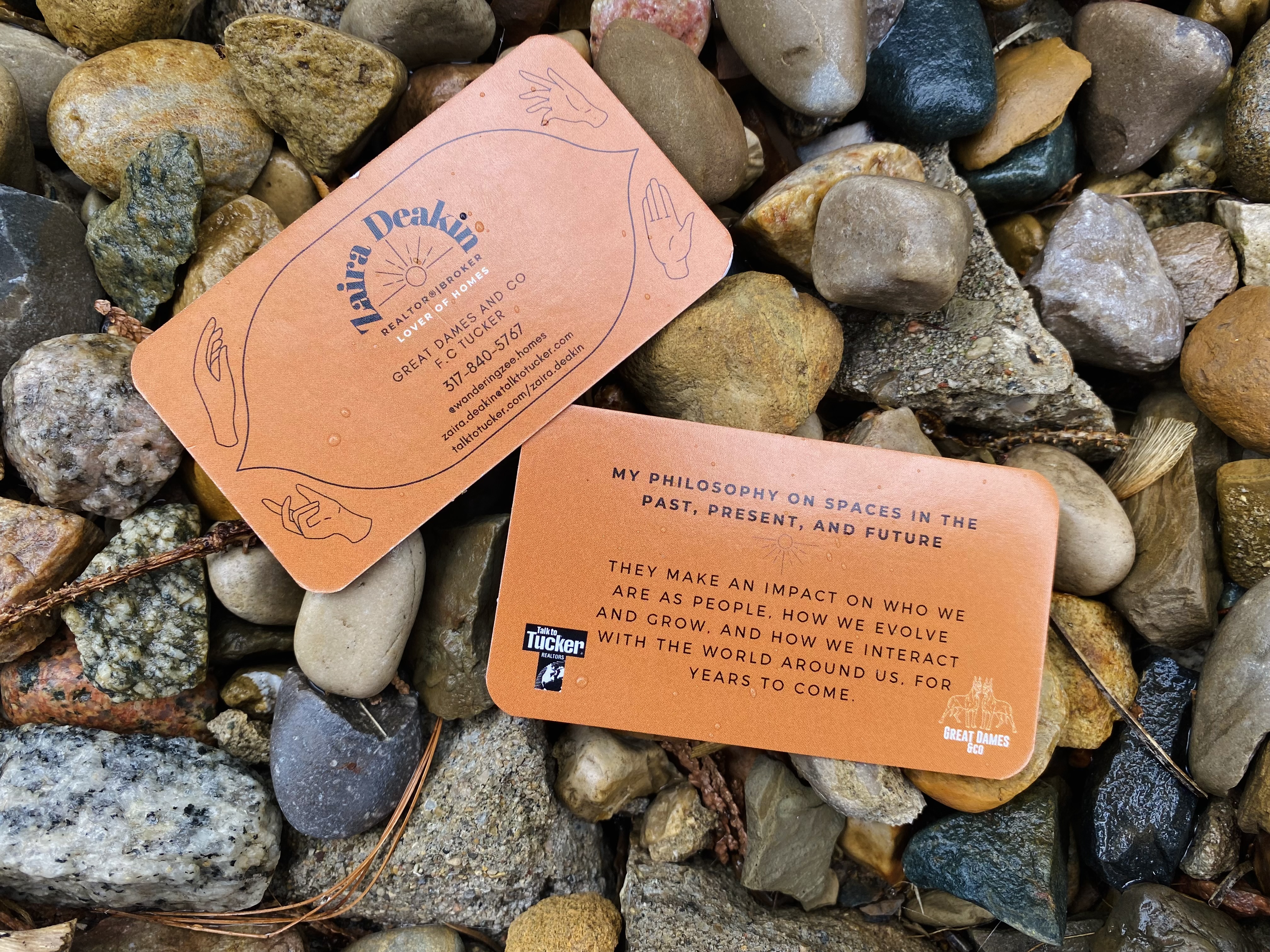 Buying a home is such an intimate, personal, and emotional process. The connection you have with your agent set's the tone for that process. Connecting with people personally is genuinely such a unique experience, one I'm looking forward to sharing ~ along with making your experience as enjoyable and stress-free as possible!
Whichever area of Indy you want to set up camp In and make your own, I will be there for you every step of the way. Even after leaving the signing table. You may have questions after the fact; you can always call me. I'm rooting for you as you embark on this journey, always ~ In all ways.
With nearly ten years of hospitality experience, I know what it means to serve my community and care for the people around me with patience, honesty, and kindness.
My passion for Real Estate comes from my deep admiration for what home means and how it can truly affect someone's life. I believe it is central to our core and our daily lives. A safe place to call home impacts our emotional well-being in a way like no other. My philosophy on spaces in the past, present, and future is that they influence who we are as people, how we evolve and grow, and how we interact with the world around us for years to come.
I believe home to be magic. I can still remember every inch of my childhood home and the feeling of peace I had there. It is such an honor to help those in search of that magic. Suttle moments you find in spaces that mean more and more as the years go by—cooking for friends, peaceful moments on an old porch, even something as daunting as sanding floors or painting a home's exterior. When you look close enough, the magic is there.
"The ache for home lives in all of us. The safe place we can go as we are and not be questioned." -Maya Angelou
You will find all the information you need to buy or sell a home on my website. If you need more information about homes in your area, please reach out! My success in real estate is due to my passion, empathy, professionalism, and commitment to serving your real estate needs. I am constantly educating myself on the latest trends in the marketplace so I can find the right home for you or price your home to sell accordingly.
Let's find your magic!