Call/Text Today I Can Help 317-560-7608
I have been around the real estate business in some fashion since I was a small child. My mother was a REALTOR for some time and she also owned rental property. I would go to open houses and even closings for fun with mom back when I was a kid because I liked the business! Real estate & the business of real estate has always interested me, so when I had the chance to join F.C. Tucker as a Licensed REALTOR I took it and have not looked back.
My wife is an RN and works with dialysis patients in Indianapolis, she and I have lived in Hendricks county for almost 20 years. Our children have gone through the Avon school system since kindergarten and will be off to college soon. I truly enjoy helping people buy or sell a home, I would love the oppourtunity to earn your trust and work with you. Buying a new home is fun and exciting but it can get tense and stressful at times, I am here to help!
Call/Text/Email me today 317-560-7608 so we can get started. I am happy to answer any questions you have, help you find a lender, give you pointers on prepping a house to sell, along many other things.
Did you know that Tucker can get you an immediate cash offer with QuickBuy? I can get you a cash offer without the hassel of showings, staging, and prepping. Closing in as little as 14 days or on a date of your choosing if you need longer. They will even lease back the home to you after closing if you need to stay a little longer. This might be a good option if you need to sell your current home before you can purchase your new home. Give me a call, text, or email to get started, it is a very easy proces
Tucker is the market leader in Indiana and we can help you sell and/or buy a new home, get a mortgage, set-up showings, handle paperwork, title, and inspections along with many other things. Real Estate transactions are stressful, let us help, we do this everyday.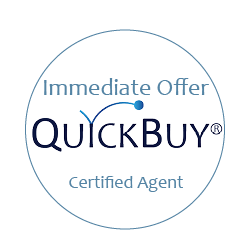 National Association of REALTORS®- Member
Indiana Association of REALTORS®- Member
MIBOR REALTOR® Association- Member
Licensed Real Estate Broker- Lic.# RB20001748